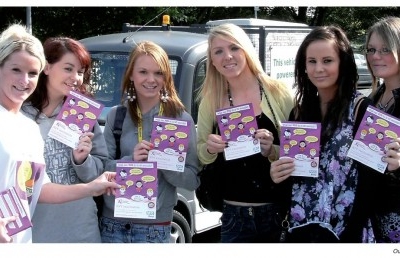 As part of the HPV campaign our outreach activity team targeted recreational and educational venues to directly communicate with the 15 - 18 year old target audience. The team answered questions about the HPV vaccine programme and distributed the my60seconds leaflet that had further information about programme, including frequently asked questions.
It also included information on incentive items (prizes) offered via the website promotion for best blog entry and how the target audience is also entered into a prize draw upon receipt of 3rd and final vaccine for the prizes such as 4 x tickets to a premier event at the M.E.N. Arena and a Saks Salon hair makeover. Bluetooth SMS text messages were also distributed at the events and the recipients could access My60seconds.co.uk to find out more information.
Visit our case study section that explains that background to the campaign.