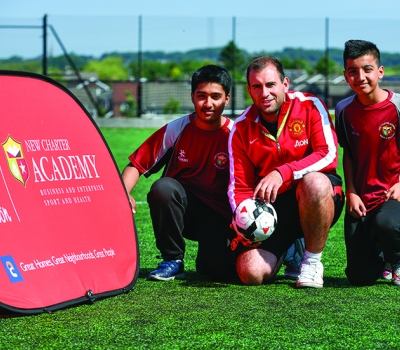 The events that took place in Manchester recently have shocked the UK and the world. To target young children, cutting their futures short, is a crime that cannot be forgiven or forgotten. At this terrible time, however, football has brought people together.

Manchester United win the Europa League for victims of terrorist attack

When Manchester United Football Club lifted the Europa Cup Trophy it was a triumph not only for the club but also for the whole Manchester community. "We won the cup for the Manchester victims" said Paul Pogba, goal scorer and Manchester United player.

People are passionate about football

So what is it about football that inspires such a passion and fire within people of all ages? In short, it brings people together, it makes us feel good about our roots, and it evokes emotions that make us extremely proud to be part of a community.

Sport is something that touches people's lives

In sport, there are teams that win and teams that lose. A simple principle, but it's our quest for winning and doing well in life that inspires belief in football and other sports. To win is to succeed, and to lose is sometimes hard to take.

Sports clubs are positive role models for young people

Recognising the huge influence that sports clubs generally have over their supporters, some of the key premier league football clubs and their Foundations, such as the Liverpool FC Foundation and the Manchester United Football Foundation, are using social marketing, behavioural change campaigns, to reach out to young people and inspire them to follow their dreams.


Reaching out to communities – raising aspirations

The Liverpool FC Foundation recently asked fans about the good causes that they wanted to be associated with, and the results were unanimous. They want to support children and young people, by raising their aspirations, improving their employability and generally motivating them to be better people.

One example of a successful social marketing education programme aimed at young people, is the Employability Scheme. This encourages local Liverpool youngsters to aim high when it comes to work and learning. Using Premier League football players as role models, and links with local businesses, schools and universities, has enable the Liverpool FC Foundation to become a social marketing champion and advocate of what campaigns can achieve.

We're Perfect Circle – an open and honest social marketing agency that delivers behavioural change for its customers. Visit us online at perfect-circle.co.uk