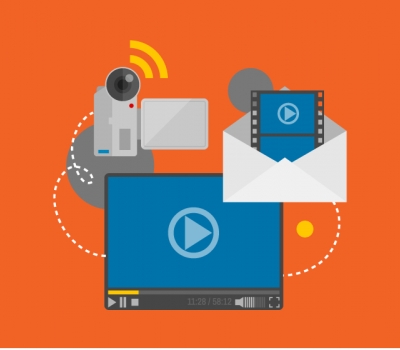 Mobile phones and social media have become ingrained in our everyday lives, with 45 million social media users and an estimated 94% of adults in the UK owning a mobile phone. Digital marketing tactics are becoming an essential part of behaviour change campaigns.

When it comes to Behaviour Change marketing, one of the key factors is getting your message seen by the right people at the right time. And while TV, radio, print and other offline marketing methods can be an effective way of reaching your target audience, you may also want to consider digital marketing tactics that can directly target the very people you want to reach.


"On average adults in the UK spend 5 hours and 46 minutes a day online according to Hootsuite."

As individuals, many of us use our mobile phones or check our social media channels daily and in most cases more than once! Social media and mobile phones have become part of our everyday lives. This daily use is great for those running a Behaviour Change campaign, as they can reach their target audience when and wherever they are with digital marketing.

Let's take a look at some of the most effective methods of digital marketing for Behaviour Change campaigns.

Social Media

While social media may be popular with younger audiences it's also rising in popularity with older adults too. Social media can be a key tactic when it comes to engaging your target audience, by this we mean using a mix of organic posts and paid for advertising and boost posts to reach your specific audience.

With UK adults spending approximately 1 hour and 50 minutes a day on social media, it's the perfect place to reach and engage with them. When using social media as part of your Behaviour Change campaign it's important to consider the types of content that would interest them.

For example, if you were running a campaign to change peoples eating habits to encourage healthy eating you may want to consider developing a series of healthy and budget-friendly recipe videos that are easy to follow.

Video

Video content is one of the most popular types of content online, while written communications are a great way to convey your key messages, video content can be easier to digest, more engaging and more appealing to your audience.

There are many different types of video you can create for your Behaviour Change campaign, such as explainer videos that introduce your campaign and goals, testimonials from people who have made the change and the benefits they have experienced or consider creating video versions of your written communication.

Digital Targeting and Remarketing

Digital targeting is a critical tactic of digital marketing and ensures that your advertising budget is being spent on reaching the people that meet your demographic profile. Digital targeting can be in the form of social media advertising or Google Ads. Ads on these platforms can promote content designed to inform and engage the target audience.

Remarketing, also known as retargeting, is a form of online advertising that enables sites to show targeted ads to users who have already visited their site. Past visitors will see these ads while they are browsing the web, watching YouTube videos or reading news sites, keeping your campaign top-of-mind.

Remarketing can dramatically increase your conversion rates. This is because past site visitors are already familiar with your campaign and are likely to become more engaged the more times they see your information.

Our Expertise

We are passionate about developing relevant approaches that bring about positive behavioural change – on a small scale, big scale, immediately, over time - not possibly, but definitely!

Whether we're encouraging improving patient communication and outcomes in healthcare, promoting positive lifestyles by discouraging people from smoking in favour of taking more regular exercise, our approach identifies the best way of marketing ideas and initiatives such as Marketing Automation to bring about positive lifestyle change.

Within our team, we have leading nationally recognised academic professionals within Psychology, Mental Health and Cognitive Behavioral Therapy that advise what messages and mediums will deliver the best response when we scope out a communications campaign or deliver any targeted communications.

This provides our clients with the reassurance and confidence of knowing that their communication objectives are underpinned by recognised academic behavioural theory, executed with award-winning creative design and using the latest Marketing Automation communication tools, whether it's on a local, regional or national project.

If you'd like our help on your next Behaviour Change Marketing or Social Marketing campaign, then we'd love to hear from you. Please visit our contact page and get in touch.