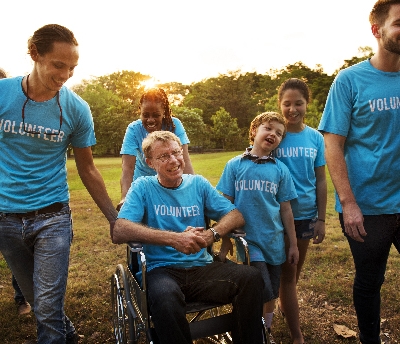 Sport is followed by millions of people across the globe. Here in the UK, in the USA, Russia – any country where it is played, televised or supported, sport inspires belief and following across all ages. And it's that belief that makes it such a useful tool in delivering high impact social marketing interventions.
Sports appeals to all – across the ages

Sport inspires passion, it makes a difference to people's lives – it's exciting and exhilarating.

For people from disadvantaged communities who have had a bad start in life, those that are struggling to connect with learning opportunities, or are just lost and turning to bad habits like drug taking, drinking and other anti-social stuff, social marketing (sports projects) can change lives, address health inequalities and create new and promising futures.

What does a social marketing, sports project look like?

Each and every social marketing project is different, but may use new technologies, video, online tools, awareness campaigns, role models, creative advertising etc to deliver key messages.

Liverpool Football Club Foundation

Liverpool Football Club Foundation is involved with sports health, social marketing education and employability schemes, designed to improve the lives of youngsters living, learning and working in the Liverpool area.

Reaching out to youngsters who have complex needs, giving them a better start in life

Reaching out to youngsters with severe and complex behavioural needs, encouraging older people to get involved in regular football classes (veterans), promoting the benefits of regular football activities, to inspiring enterprise and achievement to plug the skills gap and prepare young people for the world of work, social marketing is at work (through sports foundations, clubs and societies) in our communities, and on our streets, and is having a profound and lasting impact on the way people behave.

From great video content, to taking part in sport, listening to role models, taking part in schemes, webinars et, they all inspire sustained change - particularly when delivered by the sports club that you support.

We're Perfect Circle – an open and honest social marketing agency that delivers life changing behavioural change campaigns.