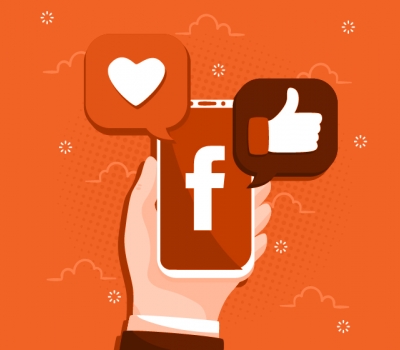 According to Statista, approximately 36 million people in the UK use Facebook and by 2022 this is expected to reach in excess of 42 million. Given its popularity and how it has become a part of our everyday lives, it is an ideal platform to help drive positive behaviour change.

Implementing a successful social marketing or behaviour change campaign is about raising awareness of the topic and making sure the right messages get to the right people at the right time. Facebook can help you achieve both of these objectives through organic and paid for activities.


"An eMarketer study has found that the average person spends 43 minutes per day on Facebook."

Simply having a Facebook page will not automatically mean that your behaviour change campaign will be successful or achieve better results. It takes work to create engaging content and advertising campaigns.

The success of a behaviour change campaign is directly related to how engaged your audience is, Facebook marketing can help you build relationships with your audience to ensure they are engaged with your campaign and ready to take action.

Many national behaviour change campaigns use social media and particularly Facebook as part of their campaign to help raise awareness and boost audience engagement. But aside from those two very important objectives, Facebook can also be used to help keep people on track with their recent behaviour change.

Whether they are giving up smoking, eating healthier meals or getting more active - tips, advice and encouragement can be delivered to them via Facebook. Increasingly anyone taking part in behaviour change, such as Dry January will look to social media for content that will help them stay on target.

If you are thinking of running a behaviour change campaign think about the different types of content you could create that could then be promoted on Facebook. For example, if your campaign was designed to help people live healthier lifestyles through better food choices and exercise you could create a series of recipe videos or blogs, tips and advice, motivational quotes that inspire people or exercise tips.

To keep your audience engaged encourage them to share their experiences, such as posting pictures of their meals, sharing their favourite recipes or even posting the benefits they have seen since adopting a healthier lifestyle.

Our Expertise

We are passionate about developing relevant approaches that bring about positive behavioural change – on a small scale, big scale, immediately, over time - not possibly, but definitely!

Whether we're encouraging improving patient communication and outcomes in healthcare, promoting positive lifestyles by discouraging people from smoking in favour of taking more regular exercise, our approach identifies the best way of marketing ideas and initiatives such as Marketing Automation to bring about positive lifestyle change.

Within our team, we have leading nationally recognised academic professionals within Psychology, Mental Health and Cognitive Behavioral Therapy that advise what messages and mediums will deliver the best response when we scope out a communications campaign or deliver any targeted communications.

This provides our clients with the reassurance and confidence of knowing that their communication objectives are underpinned by recognised academic behavioural theory, executed with award-winning creative design and using the latest Marketing Automation communication tools, whether it's on a local, regional or national project.

If you'd like our help on your next Behaviour Change Marketing or Social Marketing campaign, then we'd love to hear from you. Please visit our contact page and get in touch.