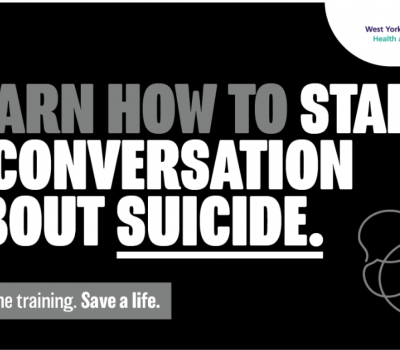 Here at Perfect Circle, we appreciate a good behaviour change campaign and the latest one to capture our attention is The Check-In Campaign from the West Yorkshire and Harrogate Health & Care Partnership.

The Check-In Campaign is a mental health campaign that is designed to raise awareness of mental health and remind people to check in on their own mental health and that of their colleagues across the West Yorkshire and Harrogate Health and Care Partnership area.

The Check-In campaign aims to prevent staff suicide and promote a wellbeing culture by normalising the conversation around suicide and mental health as well as providing training, resources and signposting for support.

The mental health campaign aims to not only raise awareness of mental health but also address the importance of checking in with people to see how they are doing. While loved ones or colleagues may seem to be coping well, they could be struggling and The Check-In campaign aims to make mental wellbeing conversations commonplace.

In addition to raising awareness of mental health and normalising conversations around mental wellbeing, The Check-In campaign has a host of resources and free online training opportunities to help equip people with information about mental health, suicide awareness and support individuals when checking in with colleagues.

We think this is a great campaign and hope to see it rolled out across more regions and workplaces in the future.

Our Expertise
We've been creating highly successful social marketing campaigns for our customers for over two decades. We love our work and use the latest marketing communication tools and most current segmentation and customer insight techniques.

This allows us to develop and integrate marketing concepts with other approaches to influence behaviour that benefits individuals and whole communities – for the social good.

Within our team, we have leading nationally recognised academic professionals within Psychology, Mental Health and Cognitive Behavioural Therapy that advise what messages and mediums will deliver the best response when we scope out a communications campaign or deliver any targeted communications.

This provides our clients with the reassurance and confidence of knowing that their communication objectives are underpinned by recognised academic behavioural theory, executed with award-winning creative design and using the latest Marketing Automation communication tools, whether it's on a local, regional or national project.

Perfect Circle has delivered social change for clients like schools, local government, not-for-profit organisations, the health sector and niche commercial businesses, and we're really proud of what we've done so far.

If you'd like our help on your next Behaviour Change Marketing or Social Marketing campaign, we'd love to hear from you. Please visit our contact page and get in touch.
No tags where found.