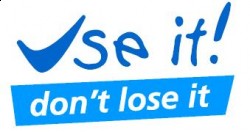 Perfect Circle has been working with NHS Heywood, Middleton and Rochdale PCT to develop their latest social marketing campaign.
As part of an eight million pound investment to improve access to NHS dental services across the Rochdale Borough, Perfect Circle and NHS Heywood, Middleton and Rochdale PCT are working together to deliver a social marketing campaign. The primary campaign objective is to reduce the number of DNA's these are appointments that have been booked by patients, but which are subsequently missed or cancelled the same day, referred to as - do not attend- appointments.
The campaign launches in June 09, more news coming soon- keep your eyes peeled!