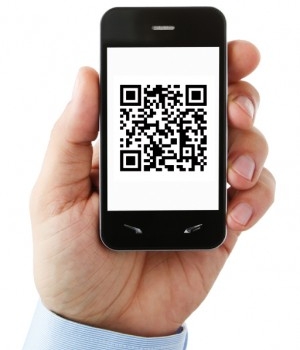 A common benefit of the QR code in the manufacturing industry is increased efficiency. It saves the customer valuable time because they can access the information instantly whenever it is needed. For example, if a customer has purchased your product but is having trouble *sensored word - inappropriate language* it or needs some technical advice, having a QR code on your product which leads to a FAQ site or 'how to videos' will drastically enhance your customer service. Having saved hours of answering customer service questions or a hiring installation training staff, which is costly in both time and money, the company will instantly have more leverage to develop the business.
Metalcraft, a manufacturer of *sensored word - inappropriate language* labelling and tag products, have the ability to print QR codes on their products such as bar code labels and nameplates. This allows them to link to product information and other web-based resources like customer support and warranty tracking. Customers can also connect to a manual or video detailing operating or service instructions.
The above example details some of the ways in which QR codes can be used to connect customers with products and services to deliver a positive customer experience. Manufacturers are becoming more and more accustomed to extending their products and services to deliver transformational experiences for customers. For example Apple deliver apps through their products that change people's lives and Nike have developed their fitness equipment that can also link to online diagnostic tools. QR codes can take a product to a new level, offering a dynamic interactive experience for the customer.
Attaching a QR code with the product that links to a re-order form is another simple example. This is great for the busy customer as they can be lead straight to a customised re-order form in seconds. For the manufacturer the benefit is eradicating the need for the customer to browse online as they may easily stumble across competitors in the process. It is much easier to keep the customers that you already have than it is to try and find new ones.
When managed effectively utilising QR codes as part of a marketing campaign is the most current and effective way to drive traffic to your website; its effectiveness as a tactical tool is dependent upon several factors. A primary factor is relevance. Once that initial connection with the customer is made it is vital that their attention is held once they reach the website. It is extremely important that the client is directed to a well presented web page that is relevant to the advert they have clicked on.
QR codes are the best way to drive traffic to your website and by doing so expands your horizon to a new world of customers. A QR code that links to a relevant web page however is crucial because if the potential client clicks the link to your website and then bounces right off again it dramatically reduces your websites performance and search engine rankings! Conversely if they stay and browse it boosts your search engine!
Contact us if you would like to find out more about QR codes and how QR codes can be tailored and used to grow your business.