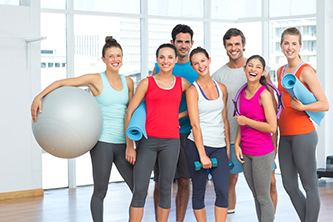 Social marketing is a proven approach used to develop activities aimed at changing or maintaining people's behaviours for the benefit of individuals and society as a whole. Combining ideas from commercial marketing and the modern social sciences, and championed by the NHS in their health marketing strategies, social marketing is a tool that influences behaviour in sustainable and cost-effective ways.

Behavioural change on a massive scale

Fundamentally, social marketing is an 8 part systematic and planned process. The ultimate goal of social marketing is to find ways of changing and maintaining how people behave. It's not designed to challenge what they think or how aware they are about an issue. It is about awareness to an extent and about changing attitudes, but its also designed to encourage and motivate people to make lifestyle changes (over time) that benefit them in many positive ways. But not only benefit them, benefit others around them too.

Used as part of a wider strategy

A social marketing campaign makes best use of available resources. It channels your finance, energies and messaging into very select interventions (that have been targeted as a consequence of insight research), and designed to deliver the best impact over time.

It benefits people and society as a whole

Social marketing delivers real value (actual or perceived). It's not driven by profit or any other motivation. It's measured by the number of people successfully targeted by the social marketing intervention.

Beyond that, social marketing has positive repercussions for society as a whole given it tackles issues, problems and social concerns at grass roots level, with the overall intention of creating social good.

The future is bright, the future is social marketing
As more and more industries recognise the ability of social marketing interventions to create sustained behaviour change over time, it's fast becoming an approach that many prefer. By sharing best practice projects, social marketing successes and growing people's understanding of what it's actually capable of, this type of people-based marketing is becoming extremely popular.

Work with an experienced social marketing agency

Delivered by an experienced agency that understands the core elements involved in an intervention, social marketing is a dynamic approach, hard at work across society, redressing health inequalities, inspiring youngsters to aim high and encouraging people of all ages to take control of their choices, lifestyles and ambitions.
We're Perfect Circle – an open and honest social marketing agency that delivers behavioural change for its customers. Visit us online at perfect-circle.co.uk