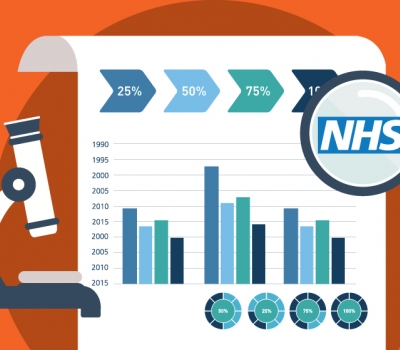 National health or behaviour change campaigns not only help to raise awareness of important health issues or promote healthier lifestyles, but they can also save lives.

Increasing awareness can help to better educate people on the signs and symptoms of illnesses and encourage them to seek medical advice and treatment much earlier. National health campaigns are also used to help people make positive changes to their behaviour to help them live a healthier lifestyle.

There are various national health campaigns that run throughout each month of the year, let's take a look at a selection of the national health campaigns that take place in September.

Know Your Numbers

Know Your Numbers is a national health campaign by Blood Pressure UK designed to raise awareness of blood pressure testing and encourages adults to know their blood pressure numbers and advises on the necessary steps and actions to take to maintain a healthy blood pressure.


A recent national survey by Blood Pressure UK showed that Nearly two-thirds of the population are ignoring the simplest step in reducing their risk of stroke, heart attack or heart failure.

As part of the Know Your Numbers campaign free blood pressure checks are provided for thousands of adults across the UK and since it was launched in 2001 more than 1.5million people have had their blood pressure checked, so that they know their blood pressure numbers.

Blood Cancer Awareness

Blood Cancer Awareness Month takes place every September to raise awareness of the key issues affecting the 240,000 people in the UK living with a blood cancer. The national health campaign also helps to raise awareness of common symptoms of blood cancer to help people seek medical advice and treatment as early as possible.

Bloodwise state that only 1 in 10 people are confident that they know the common symptoms of blood cancer despite it being one of the most commonly diagnosed cancers in the UK. By raising awareness of the symptoms of blood cancer, Blood Cancer Awareness helps educate people about blood cancer and helps to save lives.

Jeans for Genes

Jeans for Genes helps raise funds and awareness of the genetic disorders that affect one in 25 of children born in the UK. The funds raised during Jeans for Genes is used to support those affected by genetic disorders and their families.

National Eye Health Week

National Eye Health week educates people on the importance of having regular sight tests and how they can make lifestyle choices that will benefit their vision, eye health and general wellbeing. National Eye Health week helps contribute towards a reduction of avoidable blindness and enhances people lives.

Conditions such as glaucoma can affect vision, but if detected early through a sight test it can be treated. Sight tests can also help diagnose non-eye related conditions too, such as diabetes and high blood pressure.

At Perfect Circle, we are passionate about developing relevant Behaviour Change marketing approaches that bring about positive behavioural change – on a small scale, big scale, immediately, over time - not possibly, but definitely!

Whether we're encouraging learning opportunities in education, promoting positive recycling or discouraging people from smoking in favour of taking more regular exercise, our approach identifies the best way of marketing ideas and initiatives to bring about positive lifestyle change.

If you'd like our help on your next Behaviour Change Marketing campaign, then we'd love to hear from you. Please visit our contact page and get in touch.

Our Expertise

Within our team, we have leading nationally recognised academic professionals within Psychology, Mental Health and Cognitive Behavioral Therapy that advise what messages and mediums will deliver the best response when we scope out a communications campaign or deliver any targeted communications.

This provides our clients with the reassurance and confidence of knowing that their communication objectives are underpinned by recognised academic behavioural theory, executed with award-winning creative design and using the latest communication tools, whether it's on a local, regional or national project.