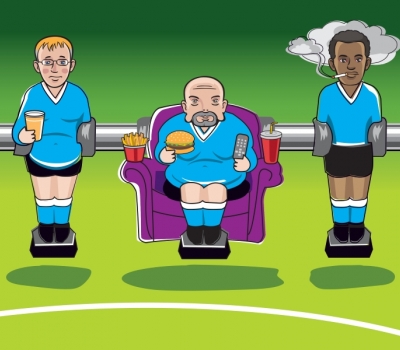 Which sports are using a social marketing approach?

There's more to modern sports clubs and organisations than meets the eye. Many are using the latest marketing tools to reach out to their communities and members, to improve lives and to use their social influence to change things – for the better.

Behavioural change techniques

Social marketing (or behavioural change marketing), targets a specific behaviour, lifestyle or approach, and attempts to positively influence opinions and choices, benefiting individuals, communities and society at large. It's adopted by different industries, including healthcare, by sports clubs, education establishments and others.

Over the past decade social marketing agencies have begun to partner sports clubs and representative bodies, to help them build bridges with their communities.

Some sports clubs have used their role model status to encourage and inspire young people to aim high in their sports life, careers and futures. This has often involved visits into schools by star players that are idolised by local youngsters.

Football and rugby clubs are prime users

Which clubs are using social marketing frameworks to inspire change?

Premier League football clubs are leading the way. Manchester United, Liverpool, Everton, Stoke City, Nottingham Forest and, non premier league clubs too like Oxford United, are among the elite.

While individual rugby clubs are following this lead, the RPA (Rugby Players Association), who represent UK-wide players, have also got involved, launching a project designed to provide online support to members struggling with mental health issues. See Lift the Weight.

Likewise the British Gymnastics Association has recently launched their Love to Move campaign that focuses on helping dementia sufferers, and those struggling with cognitive impairment, to try armchair gymnastics, leading to a series of health benefits.

What is social marketing in healthcare?

But it's not just sports clubs that are benefiting from social marketing; the healthcare industry, in particular, is an active user, and there are many projects across the UK that are working hard to change behaviours - improving lives, and addressing health inequalities.

We're Perfect Circle – an open and honest social marketing agency that life changing delivers behavioural change campaigns. Visit us online at perfect-circle.co.u