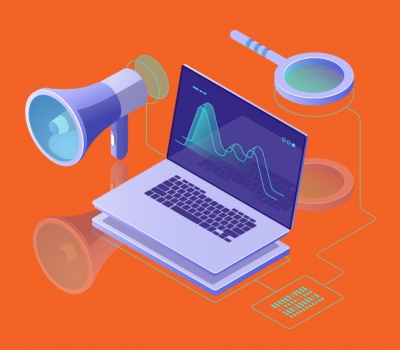 Women make or influence 85% of all purchasing decisions and 80% of the healthcare decisions for their family. Understanding what or who can affect your audience is why thorough research is critical in behaviour change marketing.

Research is a vital component of any marketing strategy, but when it comes to behaviour change research is vital. For a behaviour change marketing campaign to be successful and deliver results it relies on tailored messaging and delivery that resonates with the target audience.


"One of the main reasons people don't change behaviours is due to a preconception they have or a barrier that is preventing them from changing their behaviour."

In order for your behaviour change marketing campaign to be successful, you must first understand your audiences behaviours, desires, barriers, motivations and what or who influences them. To ensure your research is thorough, it can be broken down into 3 key areas.

Let's take a look at these three key areas to help you ensure you conduct proper research for your next behaviour change campaign.

Formative Research and Persona Development

The first step when creating a behaviour change campaign is to undertake deep research into the target audience. What are their current behaviours? What are the barriers preventing them from changing? And what does our campaign offer them to help them make the desired change? This type of research is known as formative research and is imperative to the success of your campaign.

The next step is persona development, personas are fictional representations of the target audience. Each persona will contain information such as demographics, preferred communication methods and other personal details that help define the target audience and help you refine your messaging for each persona.

Three of the most common strategies for completing formative research and persona development includes in-depth interviews, market research and social media polls.

Message Testing

Armed with personas you now need to test your messaging. This is a period of vital testing of how the audience reacts and responds to different types of messaging to help you determine which type best motivates them to change. Typically, once you have the potential message concepts there are two primary ways of testing them, focus groups and A/B split testing.

Whichever method you use to test your messages it's important that you understand the results of each and how they should drive your messages.

Evaluation

How can you be sure that your campaign was a success? Pre and post campaign assessments can help you determine whether or not your efforts were successful and whether your campaign motivated individuals to change their behaviour.

These assessments are usually in the form of in-depth interviews or quantitative surveys that seek to understand the attitudes of a target audience before and after your campaign. These two sets of results are then compared to identify if the marketing was successful in shifting the attitudes or actions of the target audience.

Our Expertise

We are passionate about developing relevant approaches that bring about positive behavioural change – on a small scale, big scale, immediately, over time - not possibly, but definitely!

Whether we're encouraging improving patient communication and outcomes in healthcare, promoting positive lifestyles by discouraging people from smoking in favour of taking more regular exercise, our approach identifies the best way of marketing ideas and initiatives such as Marketing Automation to bring about positive lifestyle change.

Within our team, we have leading nationally recognised academic professionals within Psychology, Mental Health and Cognitive Behavioral Therapy that advise what messages and mediums will deliver the best response when we scope out a communications campaign or deliver any targeted communications.

This provides our clients with the reassurance and confidence of knowing that their communication objectives are underpinned by recognised academic behavioural theory, executed with award-winning creative design and using the latest Marketing Automation communication tools, whether it's on a local, regional or national project.

If you'd like our help on your next Behaviour Change Marketing or Social Marketing campaign, then we'd love to hear from you. Please visit our contact page and get in touch.